ST. PETERSBURG-CLEARWATER-TAMPA DIVORCE AND FAMILY LAW ATTORNEYS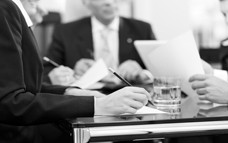 Whether you are considering filing for divorce or are facing a divorce sought by your partner, your life and the lives of your entire family are going to change. The decisions you make during this litigation will affect the rest of your life. We understand that you have questions and concerns and are here to provide you with the answers you need.. That is why your first step you should be to hire a highly-qualified attorney who specializes in Family Law to look out for your best interests. Ending a marriage doesn't mean you have to sacrifice what is best for you and your children. It also doesn't have to cost you a small fortune.
At Weber, Crabb & Wein, P.A., we take a personal approach to your divorce and family law matters. We work with you, discussing your alternatives and options, so we can find creative and cost-effective solutions that meet your needs and the needs of your children. We are here to guide through the start of your new life. Contact our office to schedule a consultation.
A Time-Consuming, Costly Trial Is Not Your Only Option
In a contentious divorce, relationships often are wounded and money is spent that could be put to better use. In the end, often, no one really wins. Our goal is to help you cost-effectively negotiate an acceptable settlement without having to go to trial, if at all possible. With a collaborative divorce, you can minimize the expense, pain and devastation that comes with a highly litigated divorce. You are in control over important life decisions, such as child custody and time sharing. However, when a negotiated settlement is not possible, we will aggressively protect your interests in the courtroom.
With the help of one of our experienced divorce lawyers, you can reach your goals regarding:
Property settlement and debt division agreements
Alimony/spousal support
Child custody and time sharing
Child support
Domestic violence
A Family Law Attorney Focused on Your Interests
Family law attorney Kelli Hanley Crabb is committed to preserving your family's emotional and financial stability during a divorce. With a master's degree in business administration in addition to her legal credentials, Ms. Crabb applies her financial acumen to your situation. Her economic knowledge may prevent you from having to hire a property division expert or accountant, or otherwise reduce the costs.
Ms. Crabb works to obtain the best possible outcome for your children. As a guardian ad litem who donates a significant amount of time to help families in the area, she understands the importance of a time sharing agreement that promotes your child's best interests. She will help you put your children first throughout your divorce.
We Offer Creative Solutions for Dividing Marital Debt
With today's troubled economy, many families are finding themselves overcome by debt. When filing for divorce, it is important to ensure debt is properly allocated between the parties.
If you are "upside down" on your home mortgage, Attorney Crabb works to find a creative solution. It may be possible to refinance your home loan, or otherwise divide the debt between the two of you. Structuring a trust to hold the property and waiting until the real estate market improves may also be an option.
Contact Us Today
At Weber, Crabb & Wein, P.A., we can help you build a solid foundation for your future. Contact us at (727) 828-9919 to discuss efficient, effective divorce options.
CONTACT ATTORNEY: Kelli Hanley Crabb
CHILD CUSTODY & VISITATION
St. Petersburg-Clearwater-Tampa Parenting Plans and Time-Sharing Attorneys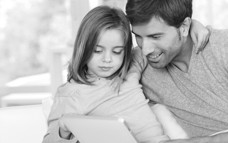 One of the biggest concerns of most parents in a custody case is where the child is going to live and how the parents will share the child's time.  In Florida, family law courts establish Parenting Plans and time-sharing arrangements. The terms "primary parent" and "secondary parent" are no longer used. The courts now favor  shared parental responsibility which generally means both parents cooperating in making important decisions in a child's life and the child sharing time with both of his parents.  Of course, every case is different and Parenting Plans and decision making responsibilities are established in  order to recognize the best interests of the child.
At Weber, Crabb & Wein, P.A., we have extensive experience helping people in the Tampa Bay area deal with the many issues involving their children when going through a separation or divorce and its aftermath. With 20+ years of handling family law issues, we are committed to helping to formulate a time sharing schedule that best serves you and your children.
Contact us for a consultation.
Putting Your Children First
We understand the hardship separation and divorce place on parents and children alike. We strive to reduce the contentious nature of dissolving households by working with you and the other party to negotiate an effective co-parenting plan. Amicable discussion lays the foundation for a sound parenting relationship so your children feel loved and secure after the divorce or separation. We recognize that it is the goal of most parents to see that a Parenting plan is established that best allows their children to thrive in school and life and grow up receiving the support of both parents.
Unfortunately, sometimes parents just can't work together. Often, the other party is being unreasonable or trying to use the child in order to extract a more generous financial settlement.   In these cases, we aggressively represent your interests in the courtroom, to protect the interests of you and your children. By presenting your case effectively, we can explain to the judge how the Parenting Plan you propose benefits your child and your family.  If necessary, we will refer families to parent coordinators, guardian ad litems and other family experts to help ensure a fair solution that puts the children first.
Modifications
What should you do when the parenting plan created during your divorce or separation is no longer appropriate for your children's needs?  Contact us to discuss modifying your Parenting Plan and child custody or time sharing arrangement. We will work with you to create a modified plan that better fits the needs of your children today. Situations change as your children grow older; so should your parenting plan. We will work with you to create a modified plan that best fits the needs of your children at any age.
Contact a Family Law Attorney
We represent clients in all matters of custody and visitation disputes, parenting plans and time-sharing arrangements.
Contact us today for a consultation.
CONTACT ATTORNEY: Kelli Hanley Crabb 
ST. PETERSBURG-CLEARWATER-TAMPA CHILD SUPPORT LAWYERS
In Florida, child support is based on a formula established by the State Legislature. This formula takes into consideration the income of both parents, the amount of time the child or children spend with each parent and other designated expenses, such as child care and health insurance. Child support is not meant to punish a parent, but to provide  financial support for children whose parents are separated or divorced.
At Weber, Crabb & Wein, P.A., we provide explain these child support guidelines and help you understand your financial rights and responsibilities as a parent under differing time sharing arrangements. We want what is best for you and your children and, of course, making sure that children receive the financial support they need is crucial to their well being.   Although child support is determined by a statutory formula, in some limited circumstances, the court may deviate from the guidelines. Application of the child support guidelines also varies depending upon the time sharing schedule, tax considerations, etc. Contact our office to schedule a consultation.
Child Support and Paternity
If you are unmarried and face a child support issue, paternity must be established before a child support proceeding can move forward. Either parent may request a paternity test. If a couple is married, the husband is presumed to be the father of the child. However, there are certain circumstances where a husband or the biological father may fight this presumption.
We will  represent your interests in paternity and child support matters. Each situation is unique, so it is important that you act in a timely manner to preserve your rights in a paternity case. Call us today to schedule a consultation about your situation.
Child Support Modifications
Many people don't know that child support can and should be modified as circumstances change. Changes in your employment, income or health or the emancipation of one or more of your children may be a valid reason to seek a child support modification.  Changes in time sharing over time can  also be the basis for a child support modification. We will work diligently to seek a modification of your child support agreement to better fit today's situation.
For answers to all of your child support questions, contact us today. We can be reached by calling (727) 828-9919 or by sending us an email.
CONTACT ATTORNEY: Kelli Hanley Crabb
ST. PETERSBURG-CLEARWATER-TAMPA COLLABORATIVE DIVORCE ATTORNEYS
Most people have heard horror stories about divorces that went on and on for months or years and consumed a large amount of the couple's assets.  Divorce does not have to be painful and difficult. There is an alternative. If you wish to avoid the negative aspects of a divorce and work together with your spouse to reach a fair and reasonable divorce settlement, collaborative divorce may be right for you.
What Is Collaborative Divorce?
Collaborative divorce is a relatively new concept in divorce litigation. Both parties and their lawyers and other professionals agree to reduce the conflict of a litigated divorce by discussing issues of property division, child support, custody and other matters amicably, outside of the court setting with the assistance of their attorneys and other advisors. Each side is committed to a negotiated solution.
With a collaborative divorce, parties set the foundation for a working relationship in the future. We will work with you to help you navigate through problems and come together to find solutions that work for both parties through the use of collaborative divorce where it is appropriate. Collaborative divorce puts you in charge of your life following the separation, with a goal of reducing the time, tension and expense of a traditional separation and divorce.
How Does Collaborative Divorce Differ From Mediation?
Divorce mediation has some similarities to collaborative divorce in that it often produces a negotiated settlement. However, mediation is  used (and often required by many judges) as a step during divorce proceedings, often for just one part. For example, divorcing couples can mediate a parenting time solution, but still need the court to step in for the division of property.
Collaborative divorce requires that both parties be committed to achieving results and working with, not against, one another in all matters of the divorce. It is an alternative to litigated divorce, not a means to resolve a specific aspect of it. You will work with the other party and your attorney to resolve all issues together, resulting in a final agreement being arranged before going to court.  This greatly reduces the expenses of a divorce, and usually arrives at an agreement that both parties are committed to honoring and sustaining.  If the parties cannot reach a favorable resolution through collaboration, then both parties must find new legal counsel.
Experienced in Collaborative Law
The partner of our family law division, attorney Kelli Hanley Crabb, is trained in collaborative divorce and can help you use a collaborative divorce if your situation is appropriate. She has experience working with clients in reducing the devastation of divorce litigation, and facilitating favorable divorce settlements through the collaborative method.
If you have questions about how collaborative divorce may benefit you, please contact Ms. Crabb today to discuss this option. She will provide you with the information you need to determine if this is a right solution for you.
Contact Us
To learn more about collaborative divorce, contact attorney Kelli Hanley Crabb in St. Petersburg, Florida. We can be reached by calling (727) 828-9919.
CONTACT ATTORNEY: Kelli Hanley Crabb
PRENUPTIAL AND POSTNUPTIAL AGREEMENT LAWYERS IN ST. PETERSBURG-CLEARWATER-TAMPA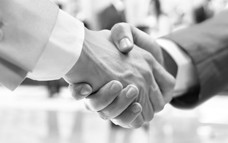 You may think that Prenuptial agreements and postnuptial agreements are only for the rich and famous and have nothing to do with you.  You may even think that having a Prenuptial agreement may mean that you and your future spouse do not trust each other or that your marriage is doomed to fail.  Nothing could be further from the truth.  There are many reasons why a Prenuptial or Postnuptial Agreement are beneficial to both marriage partners because these agreements result in full disclosure of both parties' finances and a full and frank discussion of how assets are to be dealt with in cases of death or divorce.  A Prenuptial or Postnuptial Agreement can be very important where one or both of the parties have children from a prior relationship.
In reality, prenuptial agreements ("pre-nups") have several advantages:
Give a couple the peace of mind that their finances are in order should something happen
Protect separate finances for children from a previous marriage
Protect business assets or investment accounts
Reduce the contentious atmosphere of property division, should a divorce happen
Make arrangements for the death of a spouse
Provide protections for both parties
At Weber, Crabb & Wein, P.A., we have extensive experience with Prenuptial and Postnuptial Agreements. Our lawyers will sit down to talk with you about your goals in regard to your assets. We will explain the benefits of the Pre and PostNuptial Agreements and help draft one that meets your needs. If your spouse presents you with an Agreement, we will review it and discuss the advantages and disadvantages of the agreement with you and negotiate any provisions that would threaten your future security.
Prenuptial and Postnuptial Agreements: Protection of Assets
The most common reason for signing a marital agreement is the protection of assets in the event of death, divorce or separation. Family law attorney Kelli Hanley Crabb is an experienced lawyer with a reputation for giving our clients the personal representation they deserve. She also has a Masters Degree in Business Administration, so she understands the complex issues related to business asset valuations and complex investments. You can rely on us to protect your asset interests and work with your unique situation.
Prenuptial Agreement Litigation
Did you sign an agreement without knowing exactly what you were signing? Are you surprised to learn that you may not have a right to certain assets, or that you will not receive the assets you think you deserve in a divorce? We aggressively represent clients in litigation concerning the validity and interpretation of your Pre or Postnuptial Agreement.  Contact us to discuss your situation with a skilled family law lawyer.
Contact an Experienced Attorney
Our family law attorneys at Weber, Crabb & Wein, P.A., have decades of experience assisting couples in drafting, reviewing and negotiating prenuptial and postnuptial agreements. Contact us today for a consultation.
CONTACT ATTORNEY: Kelli Hanley Crabb
ST. PETERSBURG-CLEARWATER-TAMPA CUSTODY AND SUPPORT MODIFICATIONS ATTORNEYS
St. Petersburg Attorneys Handling Post-Judgment Modifications
Things change.  People lose jobs and get raises.  Children grow up.
People move.  Timesharing that made sense when children were little, no longer makes sense for teenagers.  If you had a significant change in your financial circumstances, or your or your child's schedule changed after the Final Judgment was entered, you may need to modify the court-approved judgments. The skilled lawyers at Weber, Crabb and Wein, P.A., can represent your interests in these matters. We are committed to finding favorable solutions that best fit the needs of you and your children. Contact us for a consultation.
Modification of Support Orders
With the changes in the economy and continued instability in jobs, support modifications are almost a way of life. If you've lost your job, or if your partner was fortunate enough to get a higher-paying job, alimony and child support orders can be modified consistent with the new circumstances. We assist clients in proving the change of financial circumstances and determining a support amount that is better suited for the situation.
Modifying Child Custody and Visitation
Time-sharing plans can also be modified where there is a substantial change in circumstances. The parent seeking the modification must show that he or she is acting out of the best interests of the child. We can help parents seek custody and visitation modifications due to substantive changes in circumstances, such as:
Changes in work schedules
Changes in school schedule and extracurricular activities
Parent wants to relocate to another city or state
Parent can no longer care for a child
Relocation issues are taken very seriously in Florida. If your child lives with you the majority of the time, you cannot relocate without the agreement of your parenting partner or an order from the Court approving the move. Our primary family law attorney, Kelli Hanley Crabb, will work with you to help ensure the best interests of your children are represented.
Modification Disputes
While some modifications go smoothly, such as when both parties agree to the new plan, others are full of dispute and controversy. Even if the modification seems appropriate, some people choose to contest it because of the financial impact that may result.
If you are concerned that your former partner is manipulating income, trying to keep your children from you, or seeking modification for other inappropriate reasons, we can represent your interests. We also represent parties who are seeking the modification, but are facing difficulties from the other party. While we strive to resolve these matters without going to trial, we will aggressively represent your interests in the courtroom if necessary.
Contact Us
We will help you modify a child support, spousal support, child custody or visitation agreement to better fit your current needs. Contact a family law lawyer at our firm today to discuss your situation.
CONTACT ATTORNEY: Kelli Hanley Crabb