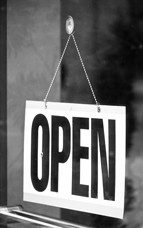 The firm provides a vast array of services to small businesses from business formation to business wind-down and everything in between. We often start by helping clients select the appropriate business entity based upon the myriad factors which inform the decision. We then assist in the preparation of start-up documents, including operating, shareholders, or partnership agreements; employment agreements; licensing agreements; and the like. We also review important business agreements, such as commercial leases, franchise agreements, or customer contracts. We endeavor to identify, at the outset of a new business venture, the types of issues which are likely to lead to problems or conflict in the future if not spelled out at the commencement of operations.
For existing businesses, we advise management on employment issues, including hiring practices, compliance with laws protecting employees, and severance agreements for terminated employees, and problems with vendors, suppliers, subcontractors, or customers. We defend litigation matters affecting the business, review liability insurance issues and monitor cases being defended by liability insurers.
We generally are able to bring the vast experience of our attorneys to bear on any problem affecting a small business and to meet any transactional or litigation challenges it faces.