INSURANCE AND BAD FAITH LITIGATION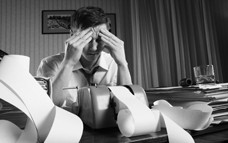 The firm's litigation team represents clients facing difficulties with insurance companies.  We are available to consult with you concerning your claim and, if necessary, bring suit against your insurance company to obtain the benefits for which you have paid premiums or are otherwise due.  We similarly handle first and third-party bad faith claims against companies that have violated standards governing insurance company behavior.  Our lawyers are able to bring to bear years of litigation experience in advocating for your rights.
We also prosecute and defend appeals in first-party insurance disputes, coverage litigation, and bad faith cases.  Our board-certified appellate lawyer will work with your existing trial lawyer as well and is often consulted for purposes of defending an insurance company's appeal of a favorable result.