INTELLECTUAL PROPERTY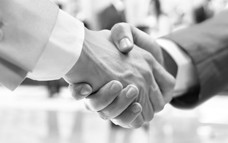 Weber Crabb Wein attorneys have represented a broad range of clients in patent, copyright, trademark, trade dress and unfair competition disputes.
Intellectual property can be the lifeblood of a business. Any attempt by competitors to infringe or interfere with these valuable property rights can be devastating. Businesses spend untold time and resources to create, develop and protect intellectual property. Likewise, a business can be unfairly stifled by a competitor improperly invoking rights to intellectual property.
If you or your business is faced with intellectual property issues or litigation, let us discuss them with you, analyze your situation and implement a litigation strategy to protect your hard earned business interests.
Contact us by email or by telephone at 727-828-9919 to speak with us or to schedule an appointment.
BUSINESS AND COMMERCIAL LITIGATION
Weber Crabb Wein's lawyers have over 80 years of experience in litigating business and commercial disputes and understand our clients' business needs.
Our attorneys' litigation experience is wide-ranging, encompassing complex commercial transactions, securities, antitrust, class actions, computers and software, healthcare fraud and reimbursement, sex and age discrimination, corporate governance, partnership, professional liability, and director and officer liability on behalf of and against public and private companies, financial institutions, insurance companies and professionals. We have represented clients in arbitration and administrative proceedings, as well as in trial and appellate courts throughout the United States.
We pride ourselves in understanding our client's business and needs and then focus our representation to best meet the client's objectives. Contact us by email or call us 727-828-9919 so we can schedule an appointment discuss your particular situation and tell you how we can help you.
TRADE SECRET LITIGATION
The law offering trade secret protection to businesses can be complex and at times misunderstood. Weber Crabb Wein's attorneys have handled numerous trade secret disputes and can assist you in protecting your business interests.
In addition to the more typical intellectual property that an enterprise may own (such as patents, copyrights, trademarks and trade dress), a business may also own and utilize trade secrets in conducting its affairs. Trade secrets can be a company's most precious assets to be protected at all costs. Sometimes a business in order to stifle a competing enterprise may wrongfully assert that a trade secret precludes a business or former employee from competing against it. Litigation over trade secrets can be complex and intricate.
We have experience in trade secret litigation, the Uniform Trade Secrets Act, and related law and have prosecuted as well as defended such claims. Our firm can assist in exploring your options and representing you in any litigation concerning trade secrets.
Contact us by email or by telephone at 727-828-9919 to discuss your particular situation or to schedule an appointment.