55ST. PETERSBURG APPELLATE ATTORNEYS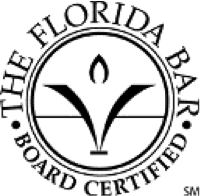 The appellate attorneys at Weber, Crabb & Wein, P.A. handle appeals from a variety of orders in both state and federal courts. Timothy W. Weber is Board Certified in Appellate Practice and recognized as a legal expert in appellate law. He has been counsel of record in over 100 appellate matters and represented clients before The United States Supreme Court, Federal Circuit Courts of Appeal, Federal District Courts, The Florida Supreme Court, all of Florida's District Courts of Appeal, State Circuit Courts, and numerous administrative tribunals. All of the firm's lawyers have represented clients in appellate matters, and the firm endeavors to take a team approach to solving complex appellate issues.
The firm's appellate lawyers handle patent appeals, civil appeals, criminal appeals, administrative appeals, and family law appeals. They also handle an extensive amount of post-conviction relief litigation, including State motion practice, petitions for writs of habeas corpus, other extraordinary writs, and gain-time appeals.
CIVIL APPEALS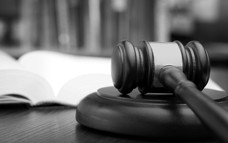 The firm handles a broad range of civil appeals in state and federal appellate courts. This includes appeals from final and non-final orders in all types of civil cases, including personal injury, commercial litigation, employment, real estate, intellectual property, bankruptcy, probate, and other matters. The firm also handles appeals from administrative decisions, including proceedings before the Division of Administrative of Hearings and petitions for certiorari to the circuit court. The firm also handles extraordinary writ proceedings, including petitions for writ of prohibition, certiorari, habeas corpus, mandamus, and quo warranto.
Shareholder Timothy W. Weber chairs the firm's appellate department. He is board-certified in appellate practice by The Florida Bar and considered a legal expert on appeals. His extensive appellate background allows him to frame your best legal arguments and strategize technical legal issues to increase your chance of successfully prosecuting or defending your civil appeal.
If you intend to file a civil appeal or are faced with defending a civil appeal, it is important to consult with an experienced appellate lawyer. Our appellate lawyers handle every aspect of appellate brief writing, oral advocacy, and motion practice and procedure. No matter how simple or complex your civil appeal, our lawyers are here to represent you.
Some representative reported cases:
Airan2 v. Cadence Bank, 85 So.3d 506 (Fla. 2d DCA 2012)
Alterra Healthcare Corp. v. Campbell, 78 So.3d 595 (Fla. 2d DCA 2011)
Warrior Creek Development, Inc. v. Cummings, 56 So.3d 915 (Fla. 2d DCA 2011)
Redington Grand, LLP v. Level 10 Properties, LLC, 22 So.3d 604 (Fla. 2d DCA 2009)
Roth v. Bank of Am., N.A., 23 So.3d 765 (Fla. 2d DCA 2009)
Eckhardt v. 424 Hintze Mgmt., LLC, 969 So.2d 1219 (Fla. 1st DCA 2007)
Bush v. Holmes, 919 So.2d 392 (Fla. 2006)
Kranias v. Tsiogas, 941 So.2d 1173 (Fla. 2d DCA 2006)
Ellis v. United Services Auto. Ass'n, 909 So.2d 593 (Fla. 2d DCA 2005)
Cira v. Dillinger, 903 So.2d 367 (Fla. 2d DCA 2005)
JRBL Dev., Inc. v. Maiello, 872 So.2d 362 (Fla. 2d DCA 2004)
Adams v. Smith, 884 So.2d 287 (Fla. 2d DCA 2004)
Rohlwing v. Myakka River Real Properties, Inc., 884 So.2d 402 (Fla. 2d DCA 2004)
Belcher v. Johnson, 834 So.2d 422 (Fla. 2d DCA 2003)
In re Keller Fin. Services of Florida, Inc., 259 B.R. 391 (Bankr. M.D. Fla. 2000)
In re: Guardianship of Meyer, 672 So.2d 85 (Fla. 2d DCA 1996)
CRIMINAL AND POST CONVICTION APPEALS
The firm's appellate department handles direct appeals from criminal judgments and sentences, as well as post-conviction relief litigation of all types, including state motion practice under Rule 3.850, petitions for writs of habeas corpus, motions to correct sentence, administrative gain-time appeals, and other extraordinary writs and appeals. We are available to represent you in State or Federal court, at the trial level and on appeal.
We combine our considerable experience in criminal law and post-conviction matters with the creativity of our lawyers to fashion oftentimes novel or complicated arguments designed to secure relief from a bad situation. Unfortunately, the legal system jealously guards convictions that have been obtained and become final. In order to upset a conviction, the post-conviction relief practitioner is often faced with "taking on" prosecutors, judges, and criminal defense lawyers who, through error or misconduct, contributed to an unjust result. This requires a high level of skill, fearlessness, and creativity to say the least. While no criminal appellate or post-conviction relief practitioner can guarantee a result, our lawyers can well position your case to obtain serious consideration through properly selected issues, clear advocacy, and well supported claims.
Reported cases:
Tatum v. State, 857 So.2d 331 (Fla. 2d DCA 2003)
Cira v. State, 780 So.2d 175 (Fla. 2d DCA 2001)
FAMILY LAW APPEALS IN ST. PETERSBURG-CLEARWATER-TAMPA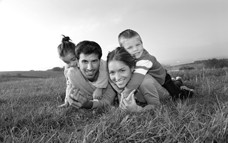 The firm's appellate department handles appeals from final judgments of dissolution of marriage, temporary support and timesharing awards, orders granting or denying modification of final judgments, contempt and enforcement orders, and other miscellaneous orders entered in family law cases. Our lawyers are also available to file petitions for extraordinary writs which are often used to seek review of orders denying motions to disqualify the trial judge or orders relating to discovery.
Importantly, we approach family law appeals from the perspective of an appellate lawyer. Appeals are very different from trials, and the procedures and strategies employed by your trial lawyer are most often no longer applicable. We begin by performing a searching analysis of the trial court record for factual and legal errors, bringing to bear our years of experience in dissecting trial court records for that purpose. We then endeavor to identify and select issues in your case that an appellate court would likely deem to be significant. This increases the chances that the appellate court will "listen" to your pleas. In defending appeals, we bring an arsenal of arguments based upon sometimes seemingly arcane appellate standards that have been designed by appellate judges over the years to affirm judgments.
We keep you informed in the process and help explain the somewhat intimidating procedures of the appellate court while keeping a close eye on your objectives.
Recently reported family law appeals:
Roth v. Roth, 973 So.2d 580 (Fla. 2d DCA 2008) (reversing equitable distribution and support awards).
Orloff v. Orloff, 67 So.3d 271 (Fla. 2d DCA 2011) (reversing equitable distribution award)
Orloff v. Orloff, 57 So.3d 997 (Fla. 2d DCA 2011) (reversing order finding husband in contempt)
Perez v. Perez, 100 So.3d 769 (Fla. 2d DCA 2012) (reversing award of attorneys' fees against husband)
In addition to handling appeals, the firm's lawyers assists trial lawyers during the trial phase of the litigation, providing essential support to lay the foundation for a later appeal.